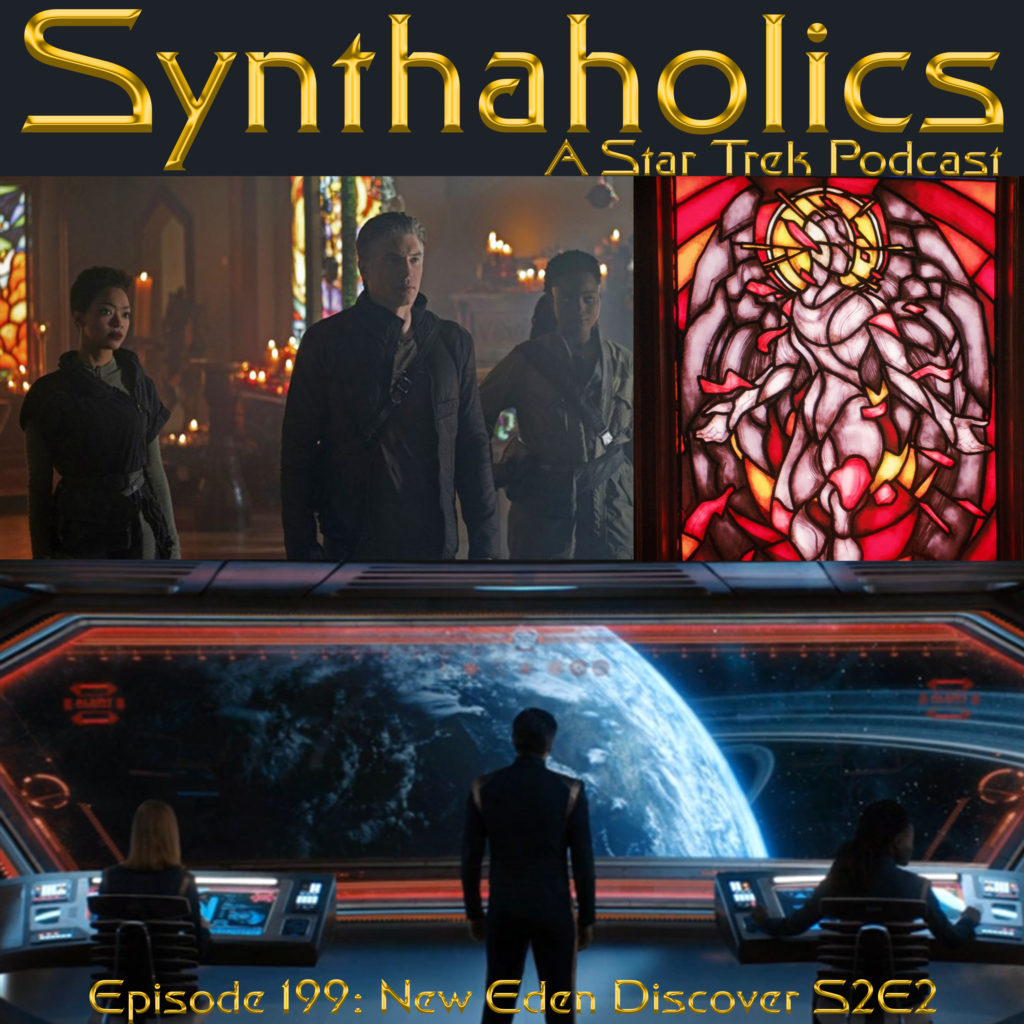 Episode 199: New Eden Discovery S2E2
Natalie Schlichtmann joins Holly, Aaron and David this week to discuss New Eden the second episode of the second season Star Trek Discovery. You may remember Natalie for when she had a Taste for Armageddon in episode 108 now she's back from some Discovery!
Before we get to the episode this week we hear some news about the Quentin Tarantino Star Trek since the Kelvin Star Trek 4 seems to be on hold. This podcast has full spoilers for New Eden please be sure to watch the episode before giving this podcast a listen if you don't want to be spoiled. New Eden was a fun episode and it's probably the most Star Trek like Star Trek Discovery has ever felt and this is a great thing. Time to dip into the sacramental wine it's time for your weekly shot of Star Trek!

Check out Natalie's' cosplay page on Facebook
And Follow her on Instagram
https://www.instagram.com/mina_p_chan/
Our music is provided by! http://warp11.com/
you can follow them at! https://twitter.com/warp11
If you would like to donate to us to help keep the show going please look at our Patreon
https://www.patreon.com/Synthaholics?ty=h
If you are a fan of Guy Davis and his art and comics you can support him at his Patreon
https://www.patreon.com/GSDavisArt?ty=h
Join the Facebook conversation!
https://www.facebook.com/groups/Synthaholics/
Email us
Subscribe to our YouTube Channel
https://www.youtube.com/synthaholics
Follow us on Twitter
Or Tumblr
http://synthaholics.tumblr.com/
Subscribe to us on iTunes
https://itunes.apple.com/us/podcast/synthaholics-star-trek-podcast/id981239466?mt=2
Subscribe to us on Google Play
https://play.google.com/music/listen?u=0#/ps/Immzfeujybtpjrz54khq3luqj3m
Subscribe to us on iHeartRadio
https://www.iheart.com/show/263-synthaholics-a-star/
Or subscribe to us on Stitcher Radio
http://www.stitcher.com/podcast/david-duncan/synthaholics?refid=stpr