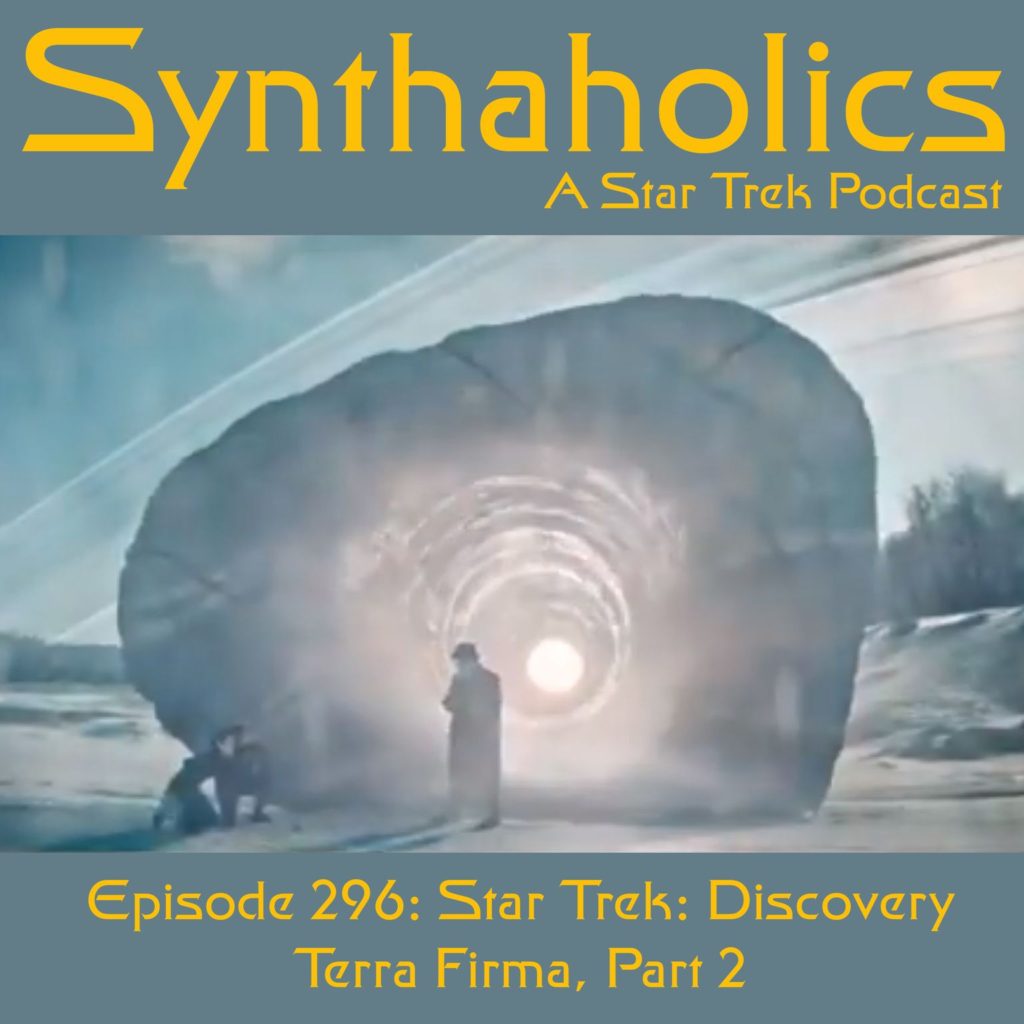 Episode 296: Star Trek Discovery "Terra Firma, Part 2" 
"Terra Firma Part 2" is the tent episode of season three of Star Trek Discovery we finishout out hopefully last episode in the Mirror Universe for the remainder of Star Trek Discovery's run. We never expected them to go back to the mirror universe this season either. But never say never, right? Georgiou tries to make changes in the Mirror Universe but one person isn't enough to change the whole tide of the Mirror Universe and Georgiou and Michael end up killing each other. Carl is revealed to be the Guardian of Forever and not a Q even though he gave her a very Q like quest. The Guardian sends Georgiou back to the past of this current time line to star in the Section 31 show that is presumably still happening. Hopefully next episode we will come closer to finding out what caused the burn and what's up with subspace? Time to pour yourself a cold glass of Ni'Varian Ale, for your weekly shot of Star Trek!
Our music is provided by! http://warp11.com/
you can follow them at! https://twitter.com/warp11
If you would like to donate to us to help keep the show going please look at our Patreon
https://www.patreon.com/Synthaholics?ty=h
If you are a fan of Guy Davis and his art and comics you can support him at his Patreon
https://www.patreon.com/GSDavisArt?ty=h
Take a look at Holly's Website and blog
https://hollymichellev.wixsite.com/voiceover
Join the Facebook conversation!
https://www.facebook.com/groups/Synthaholics/
Email us
Subscribe to our YouTube Channel
https://www.youtube.com/synthaholics
Follow us on Twitter
Or Tumblr
http://synthaholics.tumblr.com/
Subscribe to us on iTunes
https://itunes.apple.com/us/podcast/synthaholics-star-trek-podcast/id981239466?mt=2
Subscribe to us on Google Play
https://play.google.com/music/listen?u=0#/ps/Immzfeujybtpjrz54khq3luqj3m
Subscribe to us on iHeartRadio
https://www.iheart.com/show/263-synthaholics-a-star/
Or subscribe to us on Stitcher Radio
http://www.stitcher.com/podcast/david-duncan/synthaholics?refid=stpr