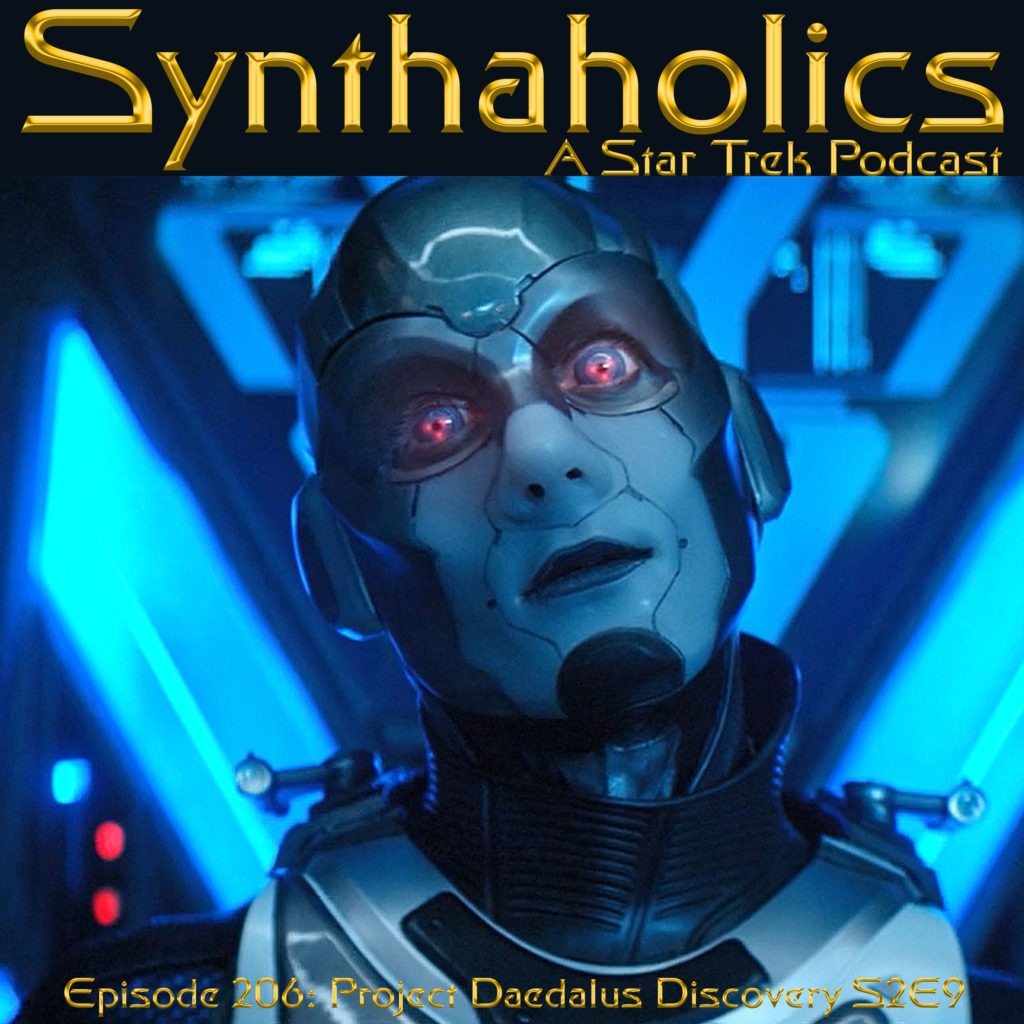 Episode 206: Project Daedalus Discovery S2E9
Jen the Klingon Pop Warrior joins Holly, Aaron, and David this week to discuss Project Daedalus this week's episode of Star Trek Discovery. Jen brings us sad news that the Klingon Christmas Carol will not be playing at all this year. We also have some news about the Deep Space Nine documentary What We Left behind. Project Daedalus is the episode Holly was waiting for since this episode prominently features Airium. Unfortunately there are no Klingons in this episode two times having Jen on and no Klingons to talk about with her. We did record this episode on jolly old St. Patrick's day so drinking and shenanigans are sure to ensue. It's time to grab some more Guinness it's time for your weekly shot of Star Trek.

Please take a look at Jen's website and follow her on Facebook and Twitter!
https://www.klingonpopwarrior.com/
You can watch the HIchop music video at the below link.
Our music is provided by! http://warp11.com/
you can follow them at! https://twitter.com/warp11
If you would like to donate to us to help keep the show going please look at our Patreon
https://www.patreon.com/Synthaholics?ty=h
If you are a fan of Guy Davis and his art and comics you can support him at his Patreon
https://www.patreon.com/GSDavisArt?ty=h
Take a look at Holly's Website and blog
https://hollymichellev.wixsite.com/voiceover
Join the Facebook conversation!
https://www.facebook.com/groups/Synthaholics/
Email us
Subscribe to our YouTube Channel
https://www.youtube.com/synthaholics
Follow us on Twitter
Or Tumblr
http://synthaholics.tumblr.com/
Subscribe to us on iTunes
https://itunes.apple.com/us/podcast/synthaholics-star-trek-podcast/id981239466?mt=2
Subscribe to us on Google Play
https://play.google.com/music/listen?u=0#/ps/Immzfeujybtpjrz54khq3luqj3m
Subscribe to us on iHeartRadio
https://www.iheart.com/show/263-synthaholics-a-star/
Or subscribe to us on Stitcher Radio
http://www.stitcher.com/podcast/david-duncan/synthaholics?refid=stpr