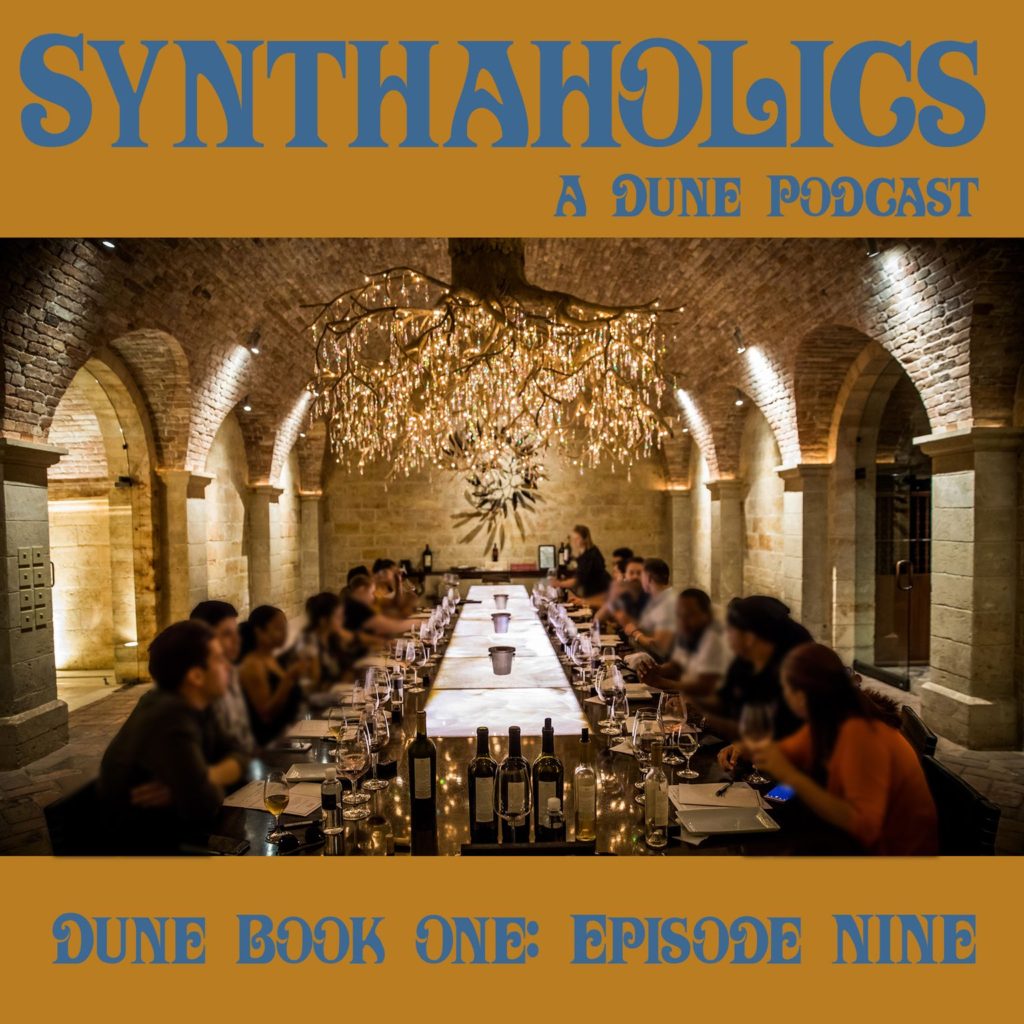 Book Club Episode 9: Dune Part 9
Duke Leto Hosts a dinner party where customs are abolished, where some people have names, and where other people have no names. Tensions rise as code words and hand signals are passed under the table. Could there be an assassination attempt at the dinner table? Is Dr. Yueh poised to strike? Will Paul be lured to his death with sex? Is Shadout Mapes the most desirable escort on Arrakis? Your answers to these questions and more in this week's Dune Book Club. The Spice must flow!
Our music is provided by! http://warp11.com/
you can follow them at! https://twitter.com/warp11
If you would like to donate to us to help keep the show going please look at our Patreon
https://www.patreon.com/Synthaholics?ty=h
If you are a fan of Guy Davis and his art and comics you can support him at his Patreon
https://www.patreon.com/GSDavisArt?ty=h
Take a look at Holly's Website and blog
https://hollymichellev.wixsite.com/voiceover
Join the Facebook conversation!
https://www.facebook.com/groups/Synthaholics/
Email us
Subscribe to our YouTube Channel
https://www.youtube.com/synthaholics
Follow us on Twitter
Or Tumblr
http://synthaholics.tumblr.com/
Subscribe to us on iTunes
https://itunes.apple.com/us/podcast/synthaholics-star-trek-podcast/id981239466?mt=2
Subscribe to us on Google Play
https://play.google.com/music/listen?u=0#/ps/Immzfeujybtpjrz54khq3luqj3m
Subscribe to us on iHeartRadio
https://www.iheart.com/show/263-synthaholics-a-star/
Or subscribe to us on Stitcher Radio
http://www.stitcher.com/podcast/david-duncan/synthaholics?refid=stpr