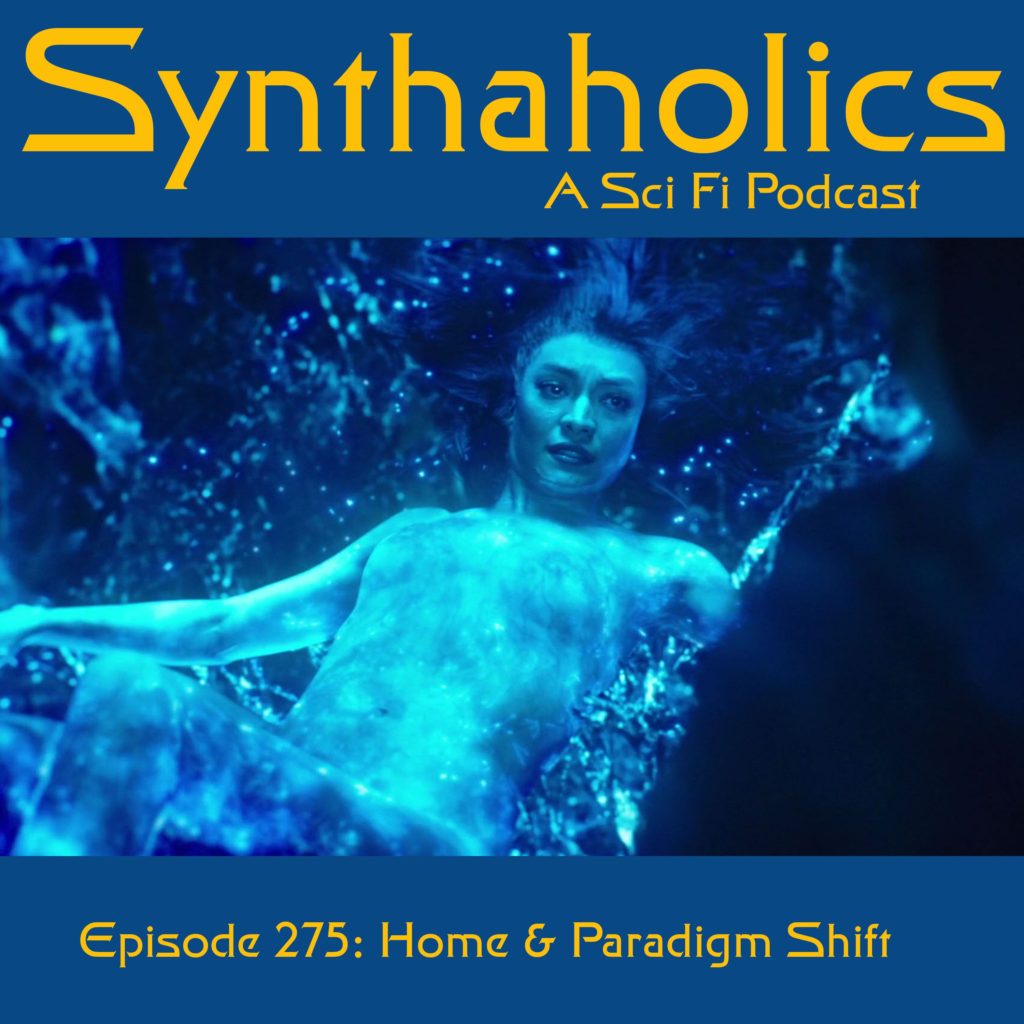 Episode 275: Home and Paradigm Shift
David returns and is joined by Aaron to discuss the next two episodes of The Expanse "Home" and "Paradigm Shift." But first David must give his thoughts and reactions to the Star Trek Lower Decks animated series trailer. We also have another listener email we read before we get into the meat of the episode. With "Home" we finish up what would be the end of the first book Leviathan Wakes and with "Paradigm Shift:" we move into the second book Caliban's War. Things are a changin. Pour yourself a cold beverage and listen to more Expanse. Enjoy together responsibly!
Our music is provided by! http://warp11.com/
you can follow them at! https://twitter.com/warp11
If you would like to donate to us to help keep the show going please look at our Patreon
https://www.patreon.com/Synthaholics?ty=h
If you are a fan of Guy Davis and his art and comics you can support him at his Patreon
https://www.patreon.com/GSDavisArt?ty=h
Take a look at Holly's Website and blog
https://hollymichellev.wixsite.com/voiceover
Join the Facebook conversation!
https://www.facebook.com/groups/Synthaholics/
Email us
Subscribe to our YouTube Channel
https://www.youtube.com/synthaholics
Follow us on Twitter
Or Tumblr
http://synthaholics.tumblr.com/
Subscribe to us on iTunes
https://itunes.apple.com/us/podcast/synthaholics-star-trek-podcast/id981239466?mt=2
Subscribe to us on Google Play
https://play.google.com/music/listen?u=0#/ps/Immzfeujybtpjrz54khq3luqj3m
Subscribe to us on iHeartRadio
https://www.iheart.com/show/263-synthaholics-a-star/
Or subscribe to us on Stitcher Radio
http://www.stitcher.com/podcast/david-duncan/synthaholics?refid=stpr