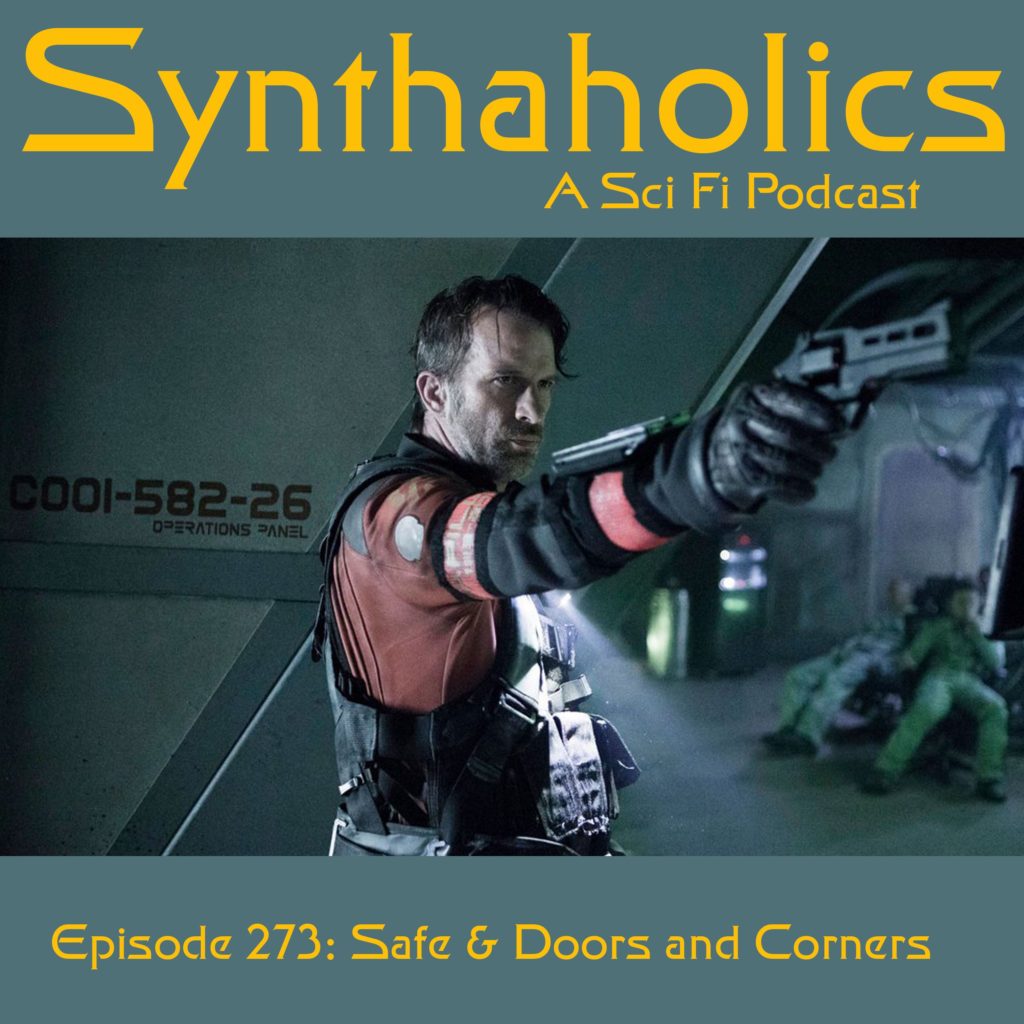 Aaron and David boldly go into season two of The Expanse covering the first two episodes "Safe" and "Doors & Corners". Going forward we plan to cut down on the episode recap so we can get into more of a discussion earlier on. We also have a listener email in regards to our Far Beyond the Stars episode before we get into the episode discussion. Season two does not disappoint, we get introduced to a new badass Martian named Bobbie Draper. What's her story? Is she gonna start a war between earth and mars? Will she be an unlikely ally? This season also introduces us to Christjen's hired spy Cotyar Ghazi, and Fred Johnson's awesome right hand woman Camina Drummer. Pour yourself a cold beverage and listen to more Expanse. Enjoy together responsibly!
Our music is provided by! http://warp11.com/
you can follow them at! https://twitter.com/warp11
If you would like to donate to us to help keep the show going please look at our Patreon
https://www.patreon.com/Synthaholics?ty=h
If you are a fan of Guy Davis and his art and comics you can support him at his Patreon
https://www.patreon.com/GSDavisArt?ty=h
Take a look at Holly's Website and blog
https://hollymichellev.wixsite.com/voiceover
Join the Facebook conversation!
https://www.facebook.com/groups/Synthaholics/
Email us
Subscribe to our YouTube Channel
https://www.youtube.com/synthaholics
Follow us on Twitter
Or Tumblr
http://synthaholics.tumblr.com/
Subscribe to us on iTunes
https://itunes.apple.com/us/podcast/synthaholics-star-trek-podcast/id981239466?mt=2
Subscribe to us on Google Play
https://play.google.com/music/listen?u=0#/ps/Immzfeujybtpjrz54khq3luqj3m
Subscribe to us on iHeartRadio
https://www.iheart.com/show/263-synthaholics-a-star/
Or subscribe to us on Stitcher Radio
http://www.stitcher.com/podcast/david-duncan/synthaholics?refid=stpr