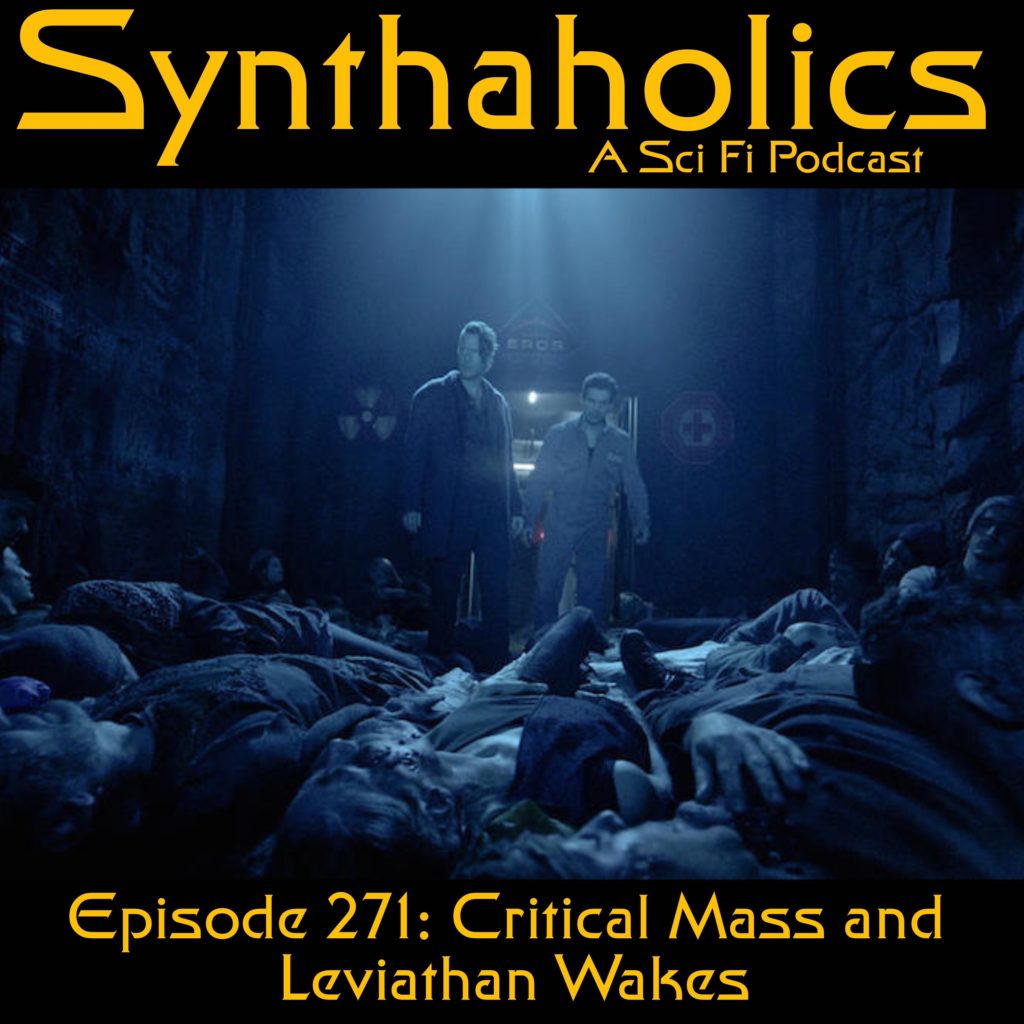 Episode 271: Critical Mass and Leviathan Wakes
We have arrived at the final two episodes of the first season of The Expanse, and what a journey it has been. Aaron, David, and Holly share our thoughts on Critical Mass and Leviathan Wakes, although Holly only joins the boys briefly this week. The Expanse keeps getting better and better, and we end up discussing what 10 episodes of the expanse did from a story standpoint vs. what Picard did over 10 episodes; honestly, the comparison is stark. Pour yourself a cold beverage and listen to more Expanse. Enjoy together responsibly!
Our music is provided by! http://warp11.com/
you can follow them at! https://twitter.com/warp11
If you would like to donate to us to help keep the show going please look at our Patreon
https://www.patreon.com/Synthaholics?ty=h
If you are a fan of Guy Davis and his art and comics you can support him at his Patreon
https://www.patreon.com/GSDavisArt?ty=h
Take a look at Holly's Website and blog
https://hollymichellev.wixsite.com/voiceover
Join the Facebook conversation!
https://www.facebook.com/groups/Synthaholics/
Email us
Subscribe to our YouTube Channel
https://www.youtube.com/synthaholics
Follow us on Twitter
Or Tumblr
http://synthaholics.tumblr.com/
Subscribe to us on iTunes
https://itunes.apple.com/us/podcast/synthaholics-star-trek-podcast/id981239466?mt=2
Subscribe to us on Google Play
https://play.google.com/music/listen?u=0#/ps/Immzfeujybtpjrz54khq3luqj3m
Subscribe to us on iHeartRadio
https://www.iheart.com/show/263-synthaholics-a-star/
Or subscribe to us on Stitcher Radio
http://www.stitcher.com/podcast/david-duncan/synthaholics?refid=stpr