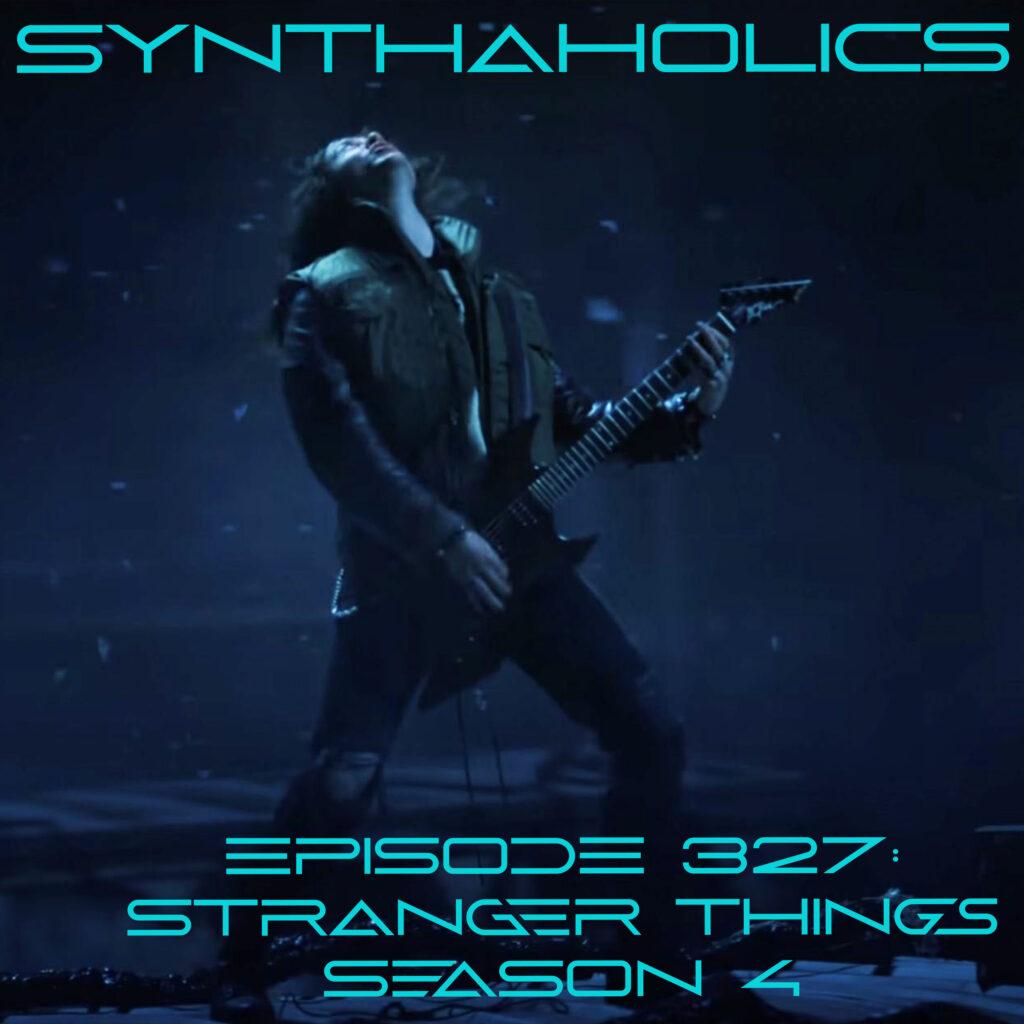 Episode 327: Stranger Things Season 4
Hi there and welcome back to the Synthaholics podcast episode 327! Join hosts David and Brian in this week's action packed episode tune in to the hodge podge of comic-con news and our thoughts on the future of the Marvel and DCEU along with some other smaller stuff that came out of comic con and what we wish was revealed. With the pandamoanimum that is our lives we take a more chill approach with our main topic. We are talking about Stranger Things season 4 with a bit of seasons 1-3 sprinkled in. Until next time take care! Email us and get involved at Synthaholics@yahoo.com where we will read it on air.
To see the podcast live follow and to see us stream games follow us at Twitch https://www.twitch.tv/synthaholics
Our music is provided by! http://warp11.com/
you can follow them at! https://twitter.com/warp11
If you would like to donate to us to help keep the show going please look at our Patreon
https://www.patreon.com/Synthaholics?ty=h
Join the Facebook conversation!
https://www.facebook.com/groups/Synthaholics/
Email us
Subscribe to our YouTube Channel
https://www.youtube.com/synthaholics
Follow us on Twitter
Or Tumblr
http://synthaholics.tumblr.com/
Subscribe to us on iTunes
https://itunes.apple.com/us/podcast/synthaholics-star-trek-podcast/id981239466?mt=2
Subscribe to us on Google Play
https://play.google.com/music/listen?u=0#/ps/Immzfeujybtpjrz54khq3luqj3m
Subscribe to us on iHeartRadio
https://www.iheart.com/show/263-synthaholics-a-star/
Or subscribe to us on Stitcher Radio
http://www.stitcher.com/podcast/david-duncan/synthaholics?refid=stpr