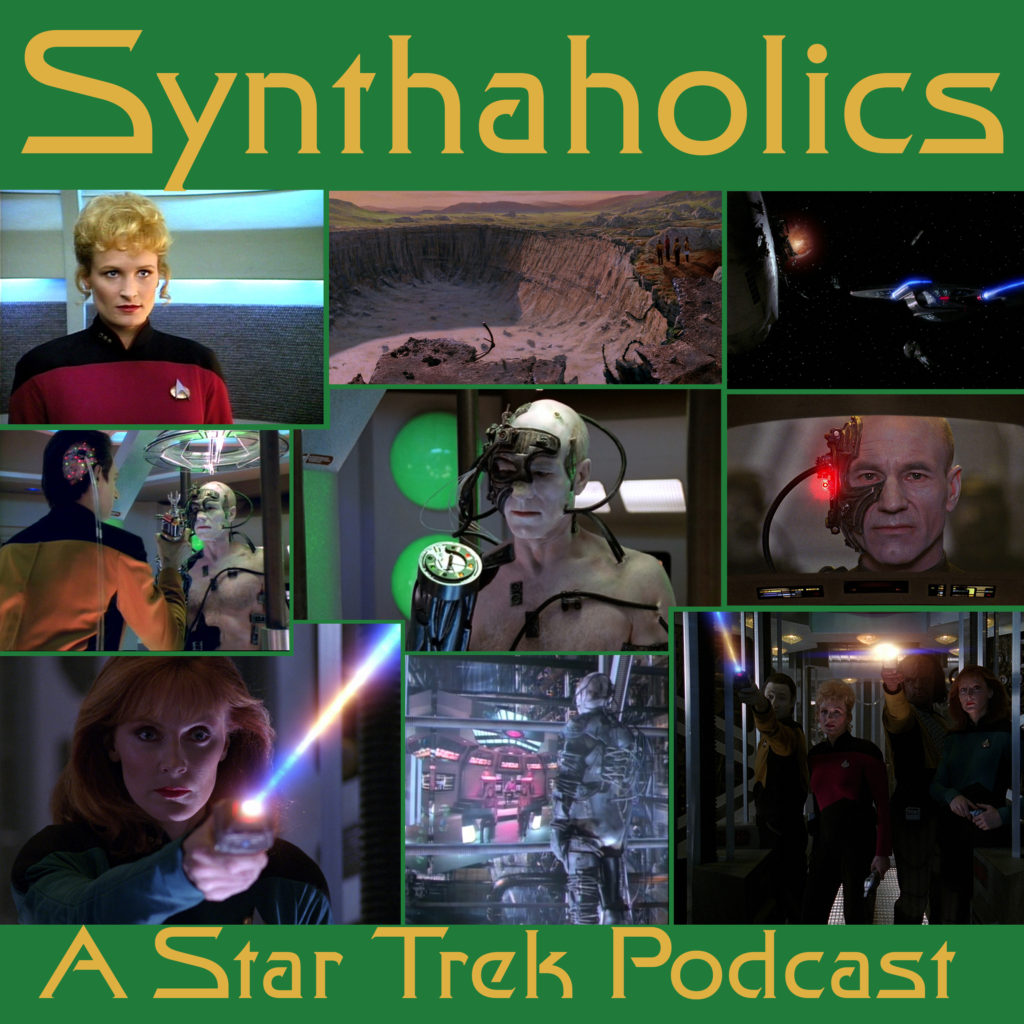 Episode 95: The Best of Both Worlds w/ Ominous Press
We welcome Chris Scioli, the Marketing Manager and Business Development for Ominous Press (ominouspress.com) and the Co-Founder / Festival Director at Buffalo Dreams Fantastic Film Festival (buffalodreamsfantasticfilmfestival.com), back to the show to discuss the Star Trek The Next Generation episode The Best of Both Worlds. We bring in the new year with an amazing Star Trek episode and rabbit holes into, Star Wars, Superman and Buck Rodgers! We hope you have some drinks left over from your New Year's Eve celebration it's time for your weekly shot of Star Trek!
Please Check out Chris's links!
Ominous Press
Twitter: @OminousPress
Website: ominouspress.com
Sleeping Giant Collectibles
Twitter: @sleepinggiantz
Website: sleepinggiantcollectibles.com
Buffalo Dreams Fantastic Festival
Twitter: @BuffaloDreams
Website: buffalodreamsfantasticfilmfestival.com
Our music is provided by! http://warp11.com/
you can follow them at! https://twitter.com/warp11
If you would like to donate to us to help keep the show going please look at our Patreon
https://www.patreon.com/Synthaholics?ty=h
If you are a fan of Guy Davis and his art and comics you can support him at his Patreon
https://www.patreon.com/GSDavisArt?ty=h
Join the Facebook conversation!
https://www.facebook.com/groups/Synthaholics/
Email us
synthaholics@yahoo.com
Follow us on Twitter
https://twitter.com/SynthaholicDuo
Or Tumblr
http://synthaholics.tumblr.com/
Subscribe to us on iTunes
https://itunes.apple.com/us/podcast/synthaholics-star-trek-podcast/id981239466?mt=2
Subscribe to us on Google Play
https://goo.gl/app/playmusic?ibi=com.google.PlayMusic&isi=691797987&ius=googleplaymusic&link=https://play.google.com/music/m/Immzfeujybtpjrz54khq3luqj3m?t%3DSynthaholics:_A_Star_Trek_Podcast
Subscribe to us on iHeartRadio
https://www.iheart.com/show/263-synthaholics-a-star/
Or subscribe to us on Stitcher Radio
http://www.stitcher.com/podcast/david-duncan/synthaholics?refid=stpr
If you like the show please leave us a rating and review on either platform