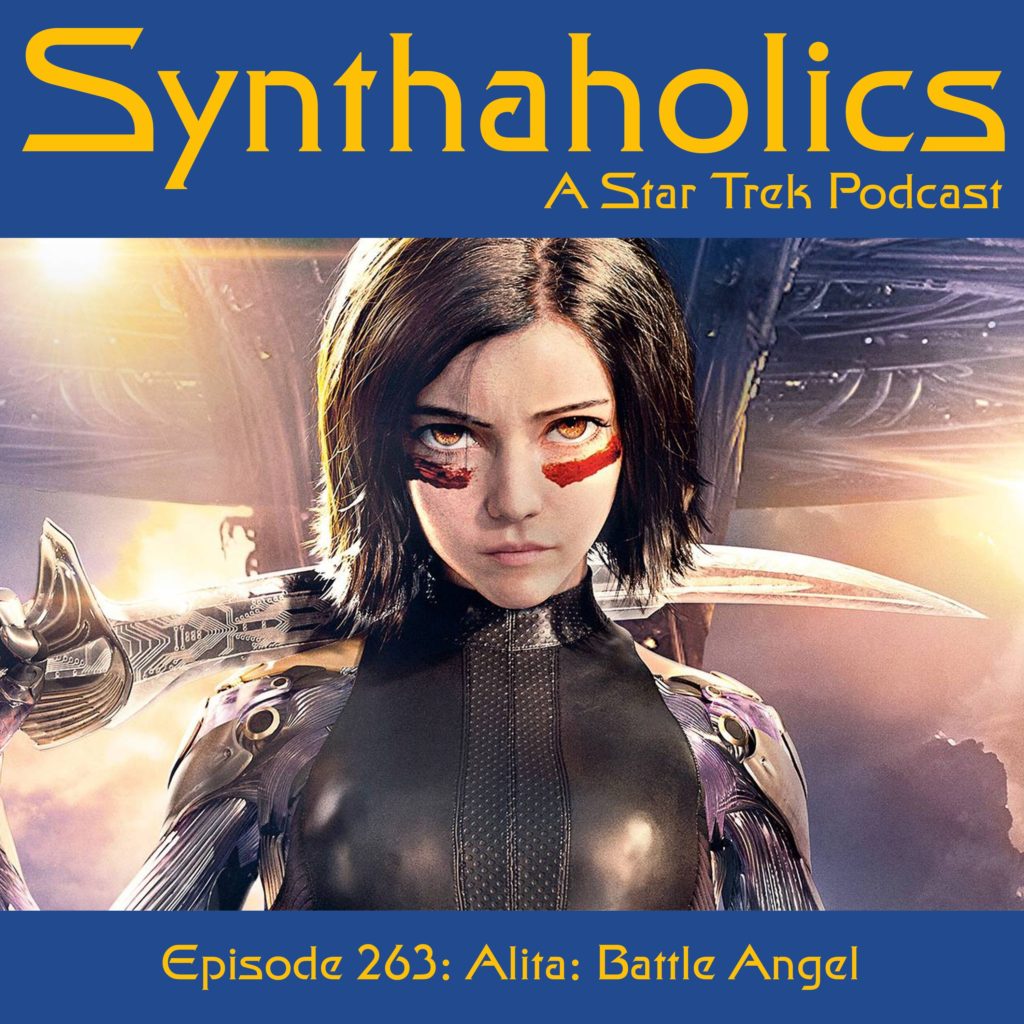 Episode 263: Alita: Battle Angel with Guy Davis
This week David, Aaron and Holly visit the 26th Century with Guy Davis, who sheds light on the history of the tale of a little cyborg girl who is actually a very powerful warrior from Mars, she just doesn't know it yet… All four of your hosts this week have different levels of exposure to the world of Alita: Battle Angel, so the varying point of views made for a fun and interesting conversation and surely a good listen! With the state of the world, it was fun to discuss a story set in a fantastical distant future where many cultures blend and survive together and… oh wait… yeah it isn't actually all that pleasant of a world… Well settle in for the tale of Alita: Battle Angel as we discuss the 2019 film, the 1993 OAV, and the Manga!
Our music is provided by! http://warp11.com/
you can follow them at! https://twitter.com/warp11
If you would like to donate to us to help keep the show going please look at our Patreon
https://www.patreon.com/Synthaholics?ty=h
If you are a fan of Guy Davis and his art and comics you can support him at his Patreon
https://www.patreon.com/GSDavisArt?ty=h
Take a look at Holly's Website and blog
https://hollymichellev.wixsite.com/voiceover
Join the Facebook conversation!
https://www.facebook.com/groups/Synthaholics/
Email us
Subscribe to our YouTube Channel
https://www.youtube.com/synthaholics
Follow us on Twitter
Or Tumblr
http://synthaholics.tumblr.com/
Subscribe to us on iTunes
https://itunes.apple.com/us/podcast/synthaholics-star-trek-podcast/id981239466?mt=2
Subscribe to us on Google Play
https://play.google.com/music/listen?u=0#/ps/Immzfeujybtpjrz54khq3luqj3m
Subscribe to us on iHeartRadio
https://www.iheart.com/show/263-synthaholics-a-star/
Or subscribe to us on Stitcher Radio
http://www.stitcher.com/podcast/david-duncan/synthaholics?refid=stpr