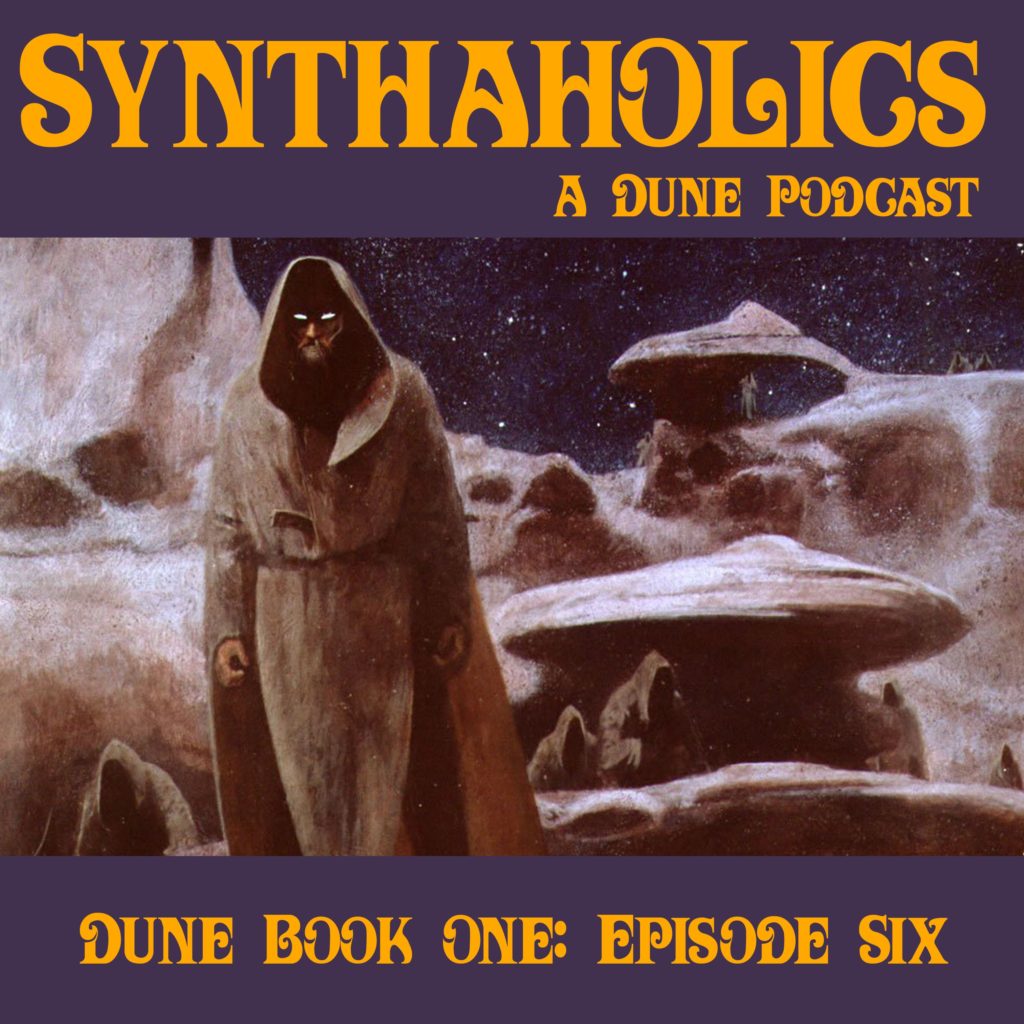 Book Club Episode 6: Dune Part 6
In our next two chapters of Dune our fearless leader Duke Leto stews over the Harkonnen's attempt on his son's life. He also enlists Gurney to recruit as much of the help as they can to assist in mining the spice to get production rolling again. Later Paul gets to attend his very first staff meeting on Dune where they all get the low down on profit margins and the status of the mining equipment. Grab yourself a plate of Spice Melange, and some Spice Beer, so you can kick back while listening to our book breakdown of Frank Herbert's DUNE! The Spice must flow!
Our music is provided by! http://warp11.com/
you can follow them at! https://twitter.com/warp11
If you would like to donate to us to help keep the show going please look at our Patreon
https://www.patreon.com/Synthaholics?ty=h
If you are a fan of Guy Davis and his art and comics you can support him at his Patreon
https://www.patreon.com/GSDavisArt?ty=h
Take a look at Holly's Website and blog
https://hollymichellev.wixsite.com/voiceover
Join the Facebook conversation!
https://www.facebook.com/groups/Synthaholics/
Email us
Subscribe to our YouTube Channel
https://www.youtube.com/synthaholics
Follow us on Twitter
Or Tumblr
http://synthaholics.tumblr.com/
Subscribe to us on iTunes
https://itunes.apple.com/us/podcast/synthaholics-star-trek-podcast/id981239466?mt=2
Subscribe to us on Google Play
https://play.google.com/music/listen?u=0#/ps/Immzfeujybtpjrz54khq3luqj3m
Subscribe to us on iHeartRadio
https://www.iheart.com/show/263-synthaholics-a-star/
Or subscribe to us on Stitcher Radio
http://www.stitcher.com/podcast/david-duncan/synthaholics?refid=stpr